Danny M.
Great welcome, great staff and very friendly and professional.
Rhonda M
Love the new location and the extra comforting touches. The massaging chair was such an unexpected treat. The waiting room is comfortable and the staff is amazing. Love my dentist!
Alicia B.
I have been waiting for the new office to open up and it sure doesn't disappoint! Beautiful design, nicer treatment rooms, and better flow. I always receive great care which keeps me coming back. :)
Jesus A.
"My experience today with Dr. Palafox was better than expected. I have had very bad experiences and get anxious of the thought of having to go to the dentist which explains the need of treatment for my teeth, but after going and meeting with Dr. Palafox he made me feel comforable without any stress."
R.C.
The staff here is amazing and they treat everyone like family. They are by far the best dentist I have ever been to.
Lindsey R.
Everyone was super nice and made me feel comfortable and made sure I knew what was going on and the cost of it! Amazing place!
J.A.
"I feel that I've made an improvment in my oral health thanks to your team. They have educated me on proper techniques to keep myself healthy."
Anonymous
I Loved Them! They didn't try to "double dip" me and my insurance like so many dentists do today (scare-tatics to get more money from you). They were professional but very friendly. They were attentive and very funny and explained how everything worked as fas as procedure protocols. They were honest and hardworking too. I am looking forward to my next visit.
Our practice accepts insurance from the following companies.

Delta Dental
Delta Dental Plans Association is a not-for-profit organization with some for-profit affiliates as member companies. Through its 39 independent member companies, it offers national dental coverage to our Lemoore dental patients - administering programs and reporting systems that provide employees and individuals with quality, cost-effective dental benefits and superior customer service.

MetLife
MetLife offers our Lemoore area patients a range of competitively priced dental insurance benefits plans for companies of all sizes.

Preferred Network Access
The Preferred Network Access by CIGNA plan offers dental insurance that includes orthodontia, over 93,000 participating provider listings, no health restructions, no predetermination of benefits required, and no referral required to see a specialist.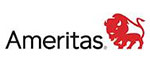 Ameritas Dental
At Ameritas Group, we put our customers first. That's why we're able to provide our patients and over 4.8 million other people with quality dental, vision and hearing care plans that fit their specific needs.
Friendly, gentle children's dentistry
Dr. Denise Riemer is a popular Lemoore area children's dentist known for her easy going and friendly approach. Our caring team is dedicated to your child's dental health.
We're happy to answer all of your questions. We want you and your children to feel comfortable, whether we're treating your toddler's baby teeth or your teenager's permanent teeth.
Functional and removable appliances
Here at Dr. Riemer Dental Group based in the Lemoore, CA area, Dr. Denise Riemer offers a wide selection of functional appliances to correct the positioning of your teeth and jaws. These can be used alone or before and after treatment with braces.
Damon® cosmetic braces for an awesome new smile
Did you know that cosmetic braces from trusted Lemoore area braces dentist Denise Riemer, D.D.S. can deliver stunning results beyond straighter teeth? She can evaluate you for Damon™ clear braces. They're designed to subtly change the shape of your face while fixing crooked teeth, bite problems and teeth with gaps.
The doctor will gladly answer all of you questions about this cutting-edge orthodontic approach. You can set up an appointment at your convenience to discuss creating your gorgeous new smile.
Comfortable, clear Invisalign® braces
Lemoore area Invisalign® dentist Denise Riemer, D.D.S. is happy to provide your new clear braces. At Dr. Riemer Dental Group, we want you to have the straight teeth and beautiful smile you desire.
We're happy to assess your needs create your individual treatment plan for braces. You may be able to have your new Invisalign® aligners sooner than you think!
Oral surgery and extractions
If you're facing oral surgery or tooth extractions, you need reassurance and information from a trusted professional. Let Lemoore area dentist Dr. Denise Riemer and her friendly staff put your mind at ease. Let us explain how your procedure can be conducted safely, quickly, and comfortably.