Our practice accepts insurance from the following companies.
Most insurance accepted
Call for a complimentary benefit check.

Aetna
Aetna is a national leader of health and related benefits offering dental insurance to our Baton Rouge patients, as well as health insurance, pharmacy, and life insurance products for individuals, medicare insurance and disability.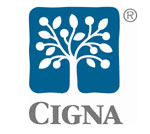 CIGNA
CIGNA offers a variety of dental plans and dental insurance to our Baton Rouge area patients, including CIGNA Dental Care (DHMO), CIGNA Dental PPO or CIGNA Traditional.

HumanaDental
HumanaDental is one of the nation's 10 largest dental insurance carriers offering a dentist network with more than 130,000 dentist locations. Baton Rouge area members and their families benefit from negotiated discounts by choosing dentists in its network.
Natural-looking dental crowns
Dr. Jeff Griffin, practicing in the Baton Rouge, LA area, can provide you with the highest quality dental crowns available, and restore your smile. Using state-of-the-art materials and cutting-edge techniques, Dr. Griffin can make your smile look healthy and natural again.
Non-surgical treatment for bleeding gums
If you are looking for non-surgical treatment for bleeding gums, Baton Rouge area gingivitis dentist Dr. Jeff Griffin is here to help. There are many effective, non-invasive procedures available at Perkins Dental Care to restore healthy gums. Please call us today to schedule an appointment.
Most insurance carriers accepted
We accept most insurance carriers. Please check with us prior to your appointment, but it's safe to say we likely accept the type of insurance you carry.
Baton Rouge area dentist Dr. Jeff Griffin and his knowledgeable staff can help answer any of your insurance questions. At Perkins Dental Care we aim to maximize your insurance benefits and make any remaining balance easily affordable.
Cosmetic dentistry for beautiful smiles
If you want a gorgeous smile that turns heads, you may want to learn about the range of dental services offered at Perkins Dental Care. Baton Rouge area cosmetic dentist Dr. Jeff Griffin is dedicated to producing quality results and beautiful smiles.
Treatment for bleeding gums
If you have unhealthy gums, it's important to seek treatment soon. Your bleeding gums could be warning you of future tooth loss or even the potential for stroke and heart disease. Schedule a periodontal assessment with Baton Rouge area gum disease dentist Dr. Jeff Griffin today. It's one of the most important things you can do for yourself and your family.