Paul M. January 2016
My many years with Whitlow Dental Care have been great! No one believes that my teeth are not my own natural teeth. Thank you for your expertise, work, and dedication.
Paul D. November 2015
Dr. Boyd, the hygienist, and the entire staff were professional and helpful in being able to achieve a great smile. My top front teeth have always been unattractive my entire life. Thanks to Dr. Boyd and his staff, I now have a great smile. This has greatly improved my life.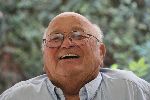 Clarence S. October 2015
The staff at Dr. Whitlow make you feel great. They are so friendly. They do wonderful work. Its a pleasure to come and have the work needed on your teeth.
Colleen B. September 2015
I have had dental issues my entire life. When you can't smile due to missing or no teeth it changes who you are. I can't explain the excitement I feel knowing after my treatment with Dr. Whitlow that will all be over. When everyone who loves you is excited too you know you life will forever be changed. Now my smiles matches my personaility! Thank you for my life back.
Holly H. October 2014
I never thought I could smile with the carefee ease I had when I was younger. I am so grateful to Dr. Whitlow. He really listened and he and his staff made sure I was comfortable with every step of the process. Not an hour after I was done a stranger complimented my "beautiful smile!" What more can I say? Hooray for Dr. Whitlow!
Tracy H. August 2014
I love the staff and Dr. Whitlow! I was afraid to have dental work done and Dr. Whitlow is very gentle, quick, and PAINLESS!! Thank you for my beautiful smile! Everyone go to Whitlow Dental Care!
Gregory M. October 2012
My implants feel real and I like my appearance. They make me feel better about talking to people. I can eat everything and feel comfortable. I love them!
Cheryl G. September 2012
They are so natural I forget they are implants!
Randall J. May 2012
I love them!
Tammy A- Fresno, CA- March 2016
I'm Thee worst I will say when it comes to going to the dentist. My fear level is off the charts!!!! Here I'm understood and treated appropriately. I have sent other family and friends here....
The office staff are great as well... I cannot say enough about this experience and now I'm NOT afraid to go back.
Tracy J- Exeter, CA- February 2016
Awesome! I am treated with such care and respect! They are gentle, fast, the work on my teeth is done well and thoroughly, and I experience no pain! They answer every question with the utmost professionalism and they take every concern very seriously. They are very accommodating to those with high anxiety and take great care to make sure I am as comfortable as possible!
Our practice accepts insurance from the following companies.

Delta Dental
Delta Dental Plans Association is a not-for-profit organization with some for-profit affiliates as member companies. Through its 39 independent member companies, it offers national dental coverage to our Fresno dental patients - administering programs and reporting systems that provide employees and individuals with quality, cost-effective dental benefits and superior customer service.
We work with Delta Dental® insurance
Kurt Whitlow, D.D.S., in the Fresno area accepts Delta Dental® insurance. Our experienced team at Whitlow Dental Care will file your insurance claim for you.
We want your dental treatment to be affordable for you. We're committed to helping you maintain your life-long oral health.
IV sedation: Experience virtually no pain, no memory
With IV sedation you'll have no memory of your dental procedure at our Fresno area sedation dentistry practice. Since you are safely sedated during the treatment, you experience virtually no pain. You'll simply wake up to your successful results.
Secure, natural-looking implant dentures
Dr. Whitlow provides secure implant dentures in the Fresno area. Implant retained dentures won't slip, and are a long-lasting solution to missing teeth.
You'll talk, eat and smile with more confidence. Your self esteem will return with your new natural-looking teeth.
Implants - the alternative to dentures
Have you ever considered natural-looking, permanent dental implants instead of uncomfortable dentures? Incredible recent advances in technology allow Fresno area dental implants dentist Dr. Kurt Whitlow to create tooth implants just for you that can be permanently anchored to your jaw. This is a great option to consider if you've had negative experiences with dentures in the past.
Permanent dental implant crowns
Dr. Kurt Whitlow at his Fresno area dental implants practice offers extensive experience restoring your dental implant crown.
Our dedicated team uses state-of-the-art materials and techniques for stability and longevity. You'll enjoy the comfort and confidence of natural-looking teeth.